Guaranteed
Whale watch Tours from Anacortes WA
4.5 – 5.5 hour tours, April 2 – October 31, 2016
(Only 90 minutes from Seattle or Vancouver BC)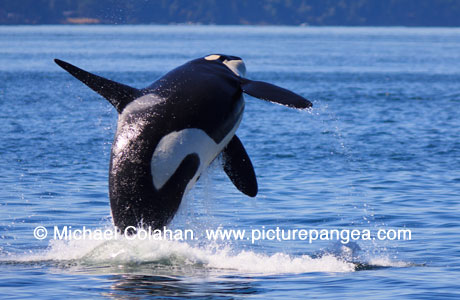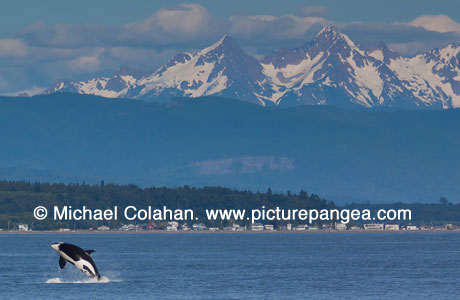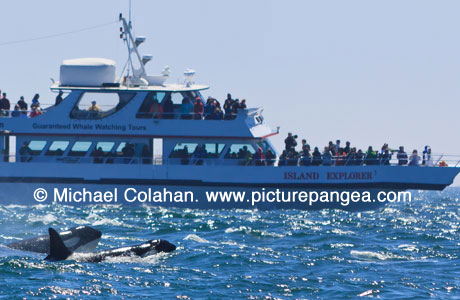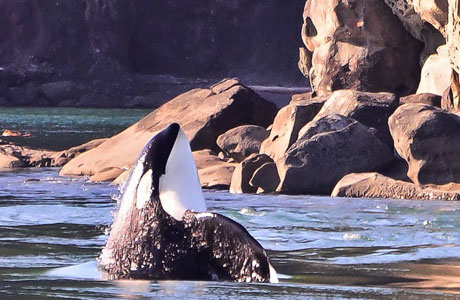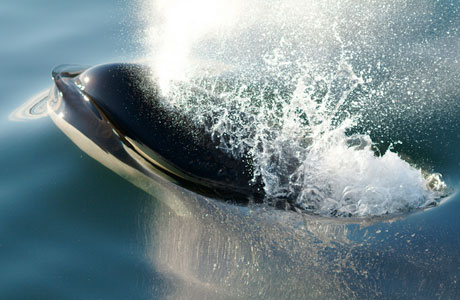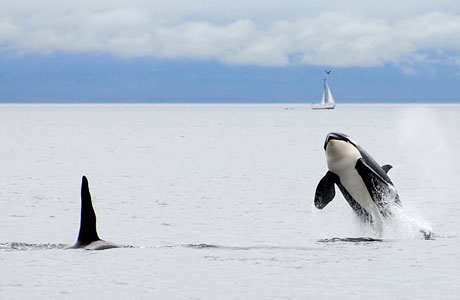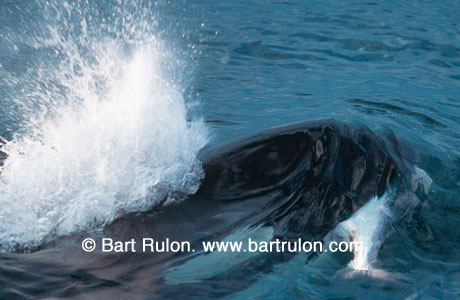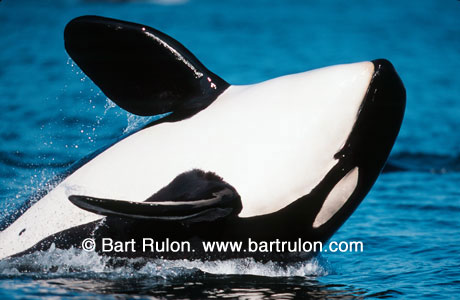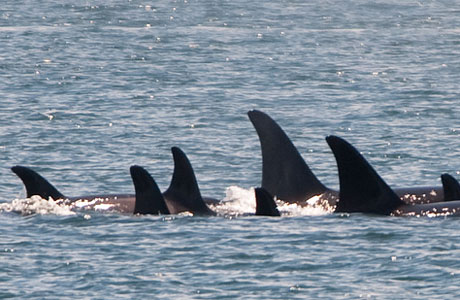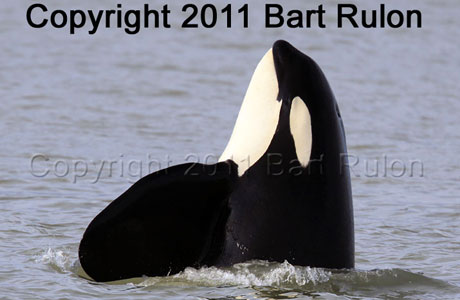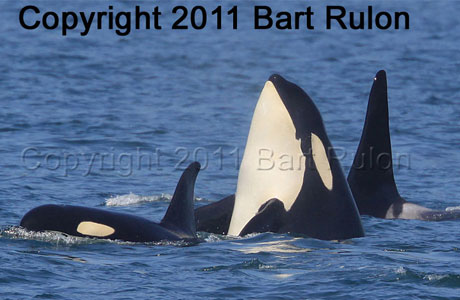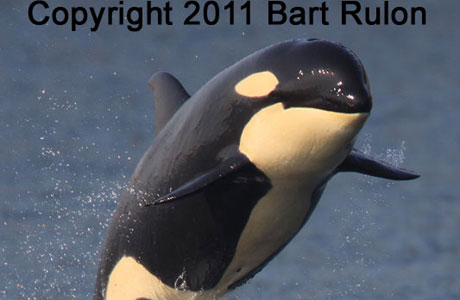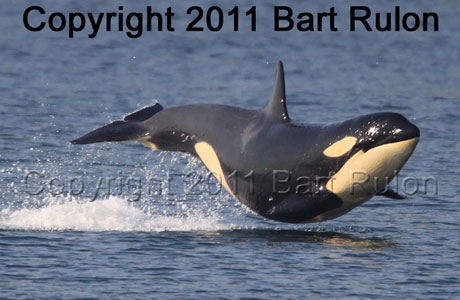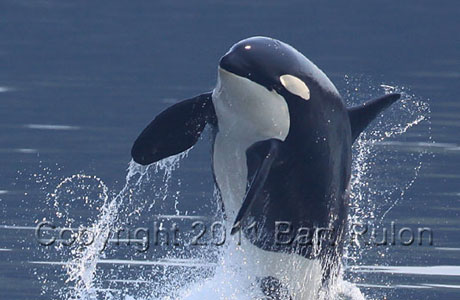 The world's best opportunity to see wild Orca whales is right here in the San Juan Islands, mid-April through October. We are incredibly fortunate to be able to watch three resident pods of Orca whales (all fish eaters; approximately 90 whales), many groups of transient Orcas (the ones that feed on marine mammals), Minke and Humpback whales throughout the summer. The San Juan's are home to a diverse community of other wildlife. On this tour guests may also see harbor seals, sea lions, Dall's and harbor porpoise, bald eagles and many types of sea birds. The average tour covers 60 miles through some of the most beautiful scenery in the world.
People travel from all parts of the globe to see our local orca whales. The southern resident orcas that we see on a regular basis have been studied for over 30 years and we continue to learn more about them every season. Our captains and crew have built a rapport with the local researchers, sharing knowledge to aid in protecting the species. Each individual is named and numbered by a photographic identification process and has their own distinct personality. Using our onboard photo-ID guide-books and digital images on a flat screen TV, individual whales can be recognized by comparing the pictures to the actual whale. The orca whales speak their own language using various clicks and whistles to communicate with and each pod (or family) has their own unique dialect — enabling us to tell the pods apart just by listening to them. We can also listen to their conversations by using underwater microphones (hydrophones). Click here to hear Live Hydrophones in the Salish Sea.
The Island Explorer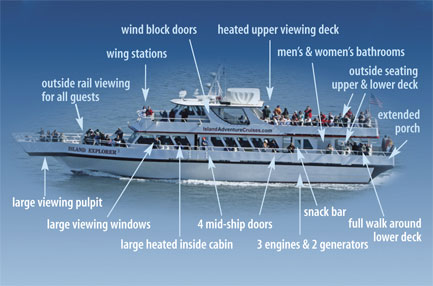 …Is the Best Wildlife Viewing Vessel in the Area!

The Island Explorer is the perfect whale watch boat for the San Juan Islands. The height above the water gives you a much better vantage point. (The legal viewing distance applies the same to all vessels — lower profile boats cannot get you any closer, so they just can't see as well as you will from the Island Explorer.) The sound system allows our Naturalist to turn the boat into a floating class room. All guests also receive a 64 page color wildlife guide. The Island Explorer is safe (it exceeds all US coast guard requirements for the area), fast (capable of speeds of 20+ knots, which gives us the range to guarantee whales), and comfortable for all of our guests.
No other whale watch company compares!
Guaranteed whale sightings
Onboard naturalists
Whale-savvy captains
Award winning customer service
Best whale watch boat in the northwest
100+ feet of outside rail viewing space
Large heated cabin
Large viewing windows
Full upper viewing deck with heat
Walk-around lower deck with bow pulpit
State-of-the-art sound system
Two restrooms onboard
Hot food and drink available on board
Free 64 page color wildlife guide
Free binocular use
10% off in the Island Adventures gift shop
Ask for a free Anacortes map in our gift shop